We got the idea for Hannah's clown costume while we were visiting our friends the Brantleys in N. Carolina. We found these cool man overalls with bright green stitching at a local thrift store and stashed them for her costume. Then we bought these rainbow suspenders for a buck
(also at a thrift store) and they fit into our whole rainbow thinggy perfectly. So here's her first clown costume and it fits her personality to a T.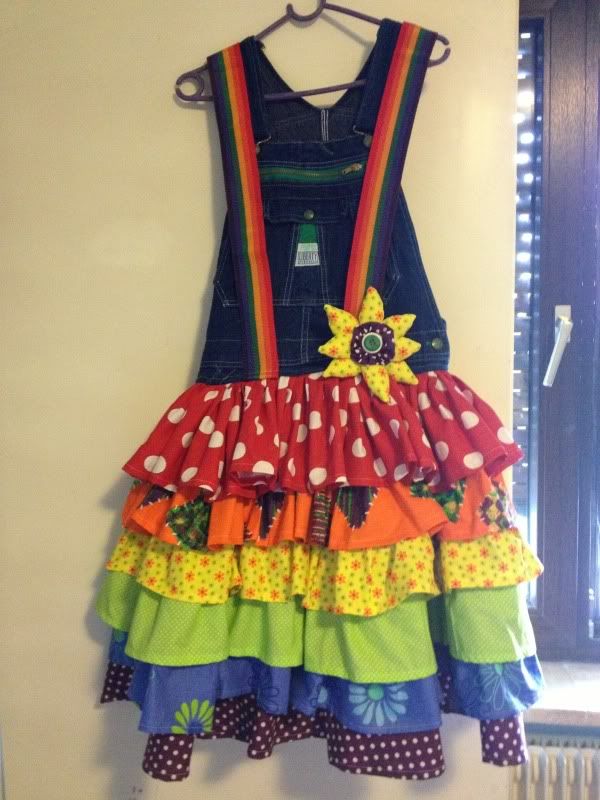 She was not just dressed as a clown she was a clown and I think she's found her niche in life. She's always a little zanny and bright, so this was right up her alley.
Everyone loved her especially our senior saints. :0)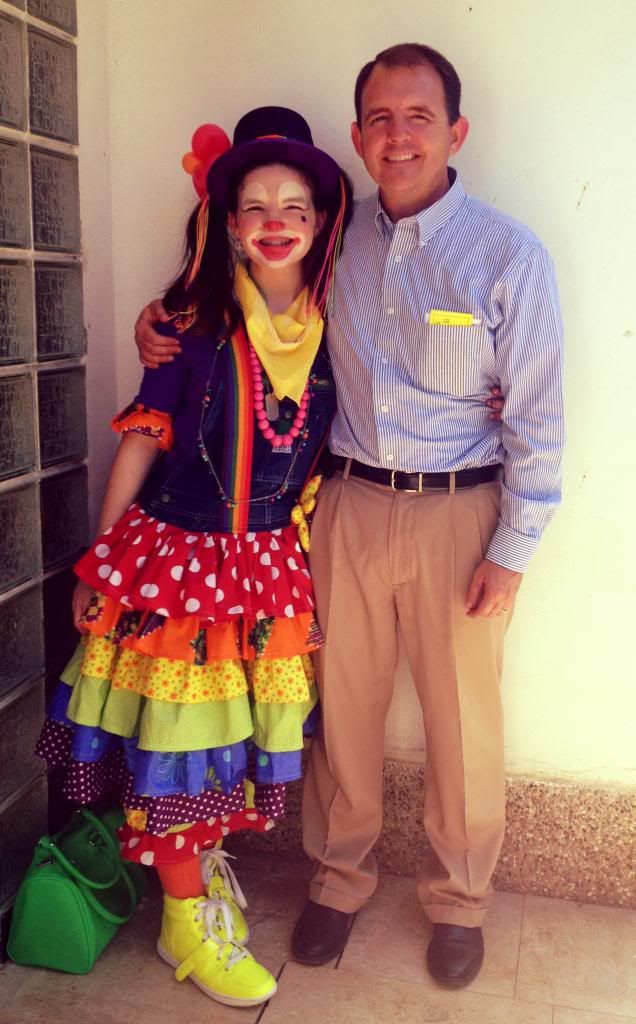 Anyhow, I loved making her rufflicious costume and she wears it well.
So now Johnny is surrounded by clowns, poor guy lucky man!