We've been back in Croatia for 5 weeks and it feels like we hit the ground running. Summer is in full swing and it seems like every day is filled to the brim.
I remember being a young teen and feeling like 24 hours in a day was way too long. I was constantly bored and now, if I could stretch that 24 hours into 48 hours a day I so would. There's never enough time in a day for everything.
Anyhow, since we've been home we've been busy with life and ministry.
We love Summer in Croatia cause that means HIKING! We love to go and hike the nearby mountains, our favorite hike is
Ivanščica
. It's the highest mountain in the northern part of Croatia and the view from the top is amazing.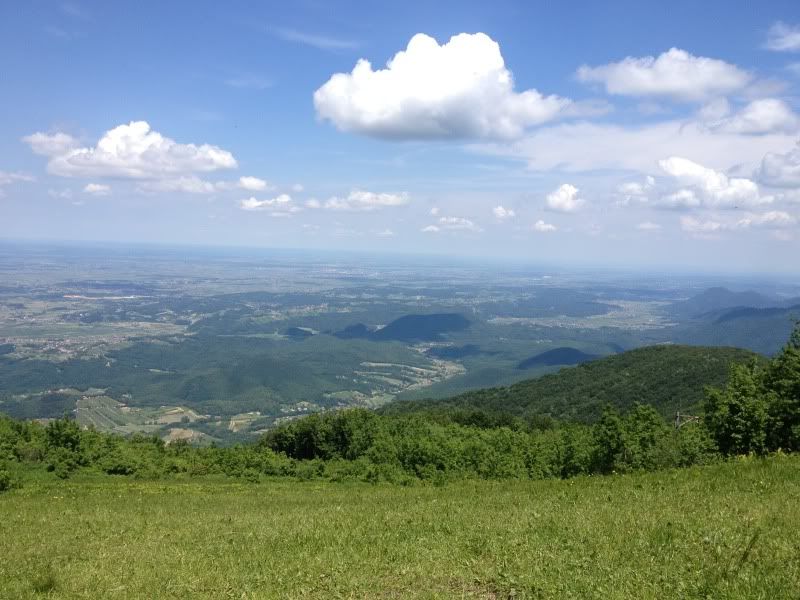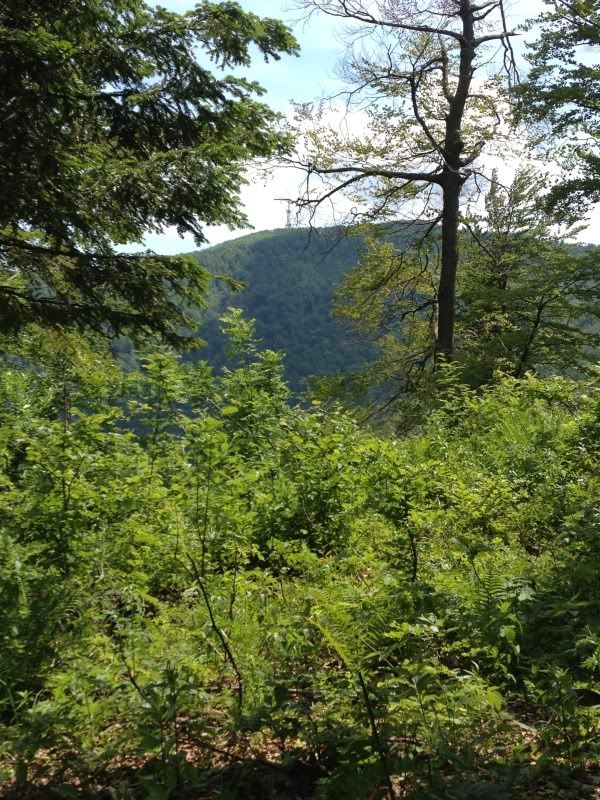 We thought we were at the top after taking a new route only to see our destination on the next mountain. That's it in the above photo. Talk about a bummer.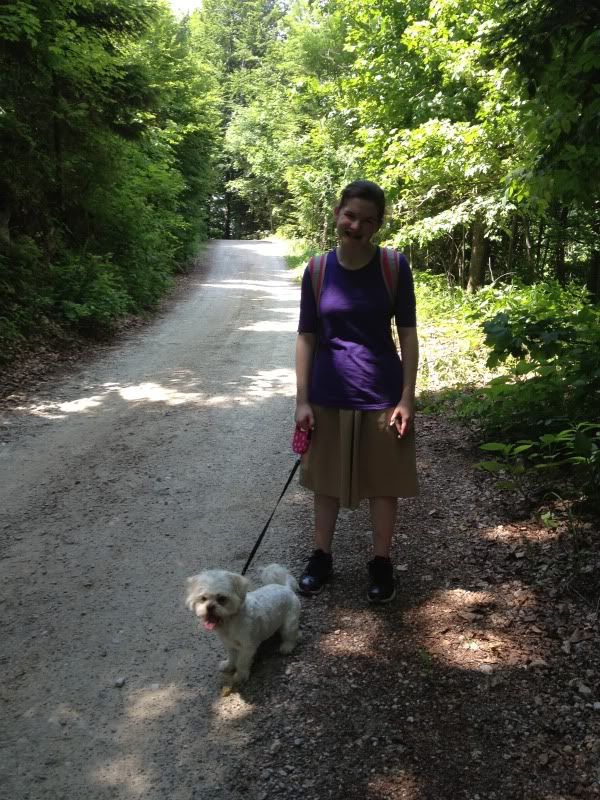 We took Zoi for the first time and in the beginning she was thrilled but half way up I think she started to regret coming.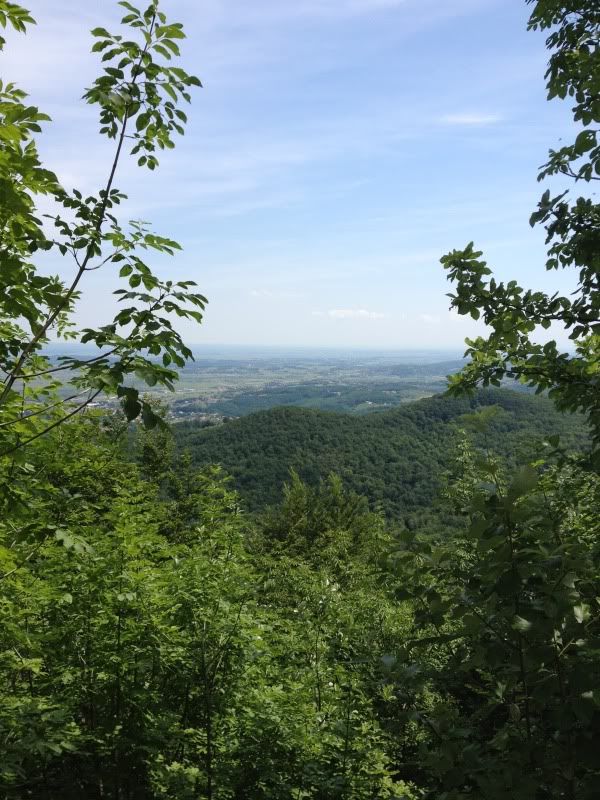 The views are amazing!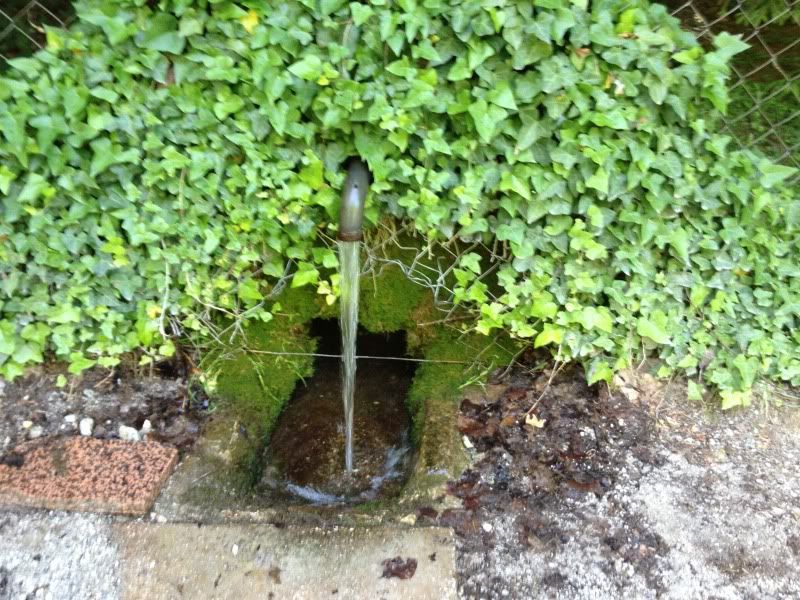 We're always happy to make it back down the mountain and fill up and the natural spring. The water is so cool and fresh.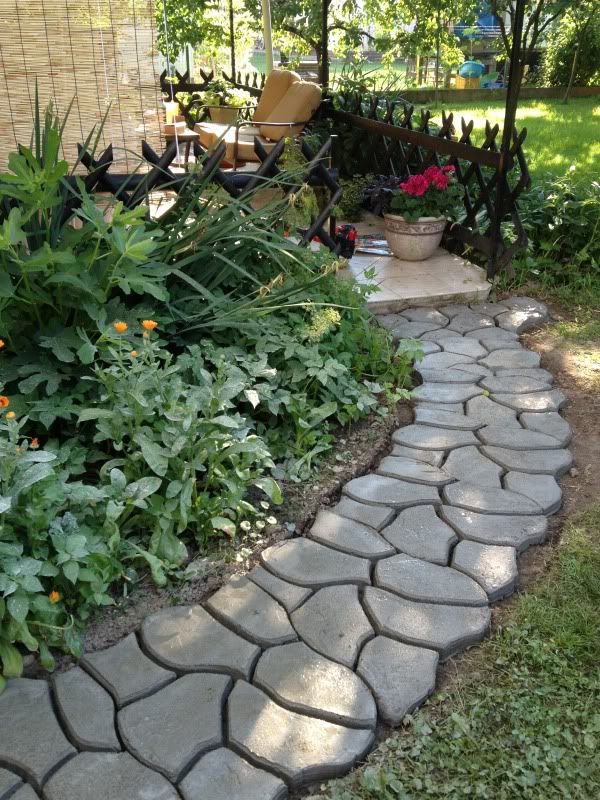 We've also been doing little projects around the house like the little walk way above. I purchased the cement forms while in the states and brought them with me when we came home. This part of the back yard was always a mud pit since it's well shaded. So we joined the back patio and the cement walk way along the house so not more mud pit.
I fully reccomend this product. It's so easy to use and reuse. I love the way the forms can be used to make a curve in the design even though they are square in shape. Give it a try, looks great and it's easy.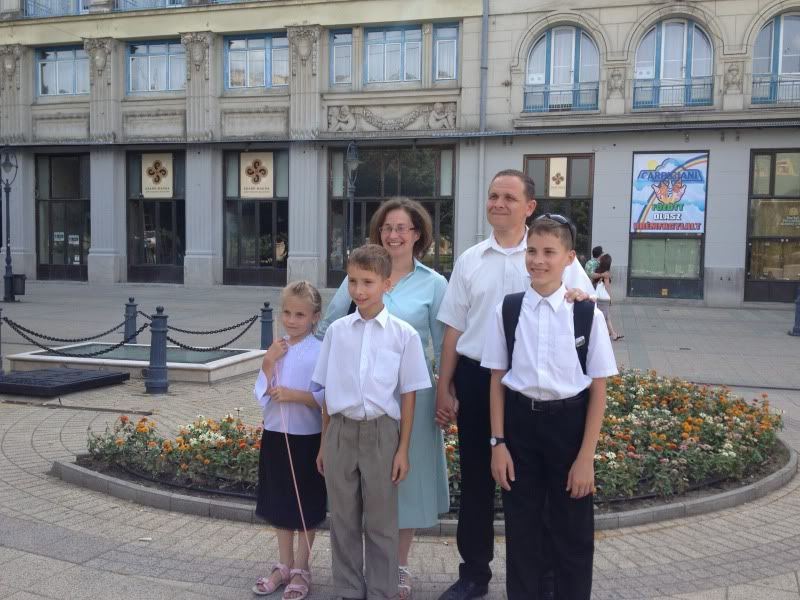 Then we took a trip up to
Bible Baptist Church of Debrecen, Hungary
and Johnny preached their 17th anniversary. Bro. Zsolt Kovacs is the pastor and he was very sweet, godly wife and wonderful children. The first church plant here in Croatia supports them monthly as national missionaries.
BTW, if your church is looking for a missionary that is actually going to do the work and make a difference Bro. Zsolt is that missionary. He is doing an amazing job of reaching his own people for the Lord.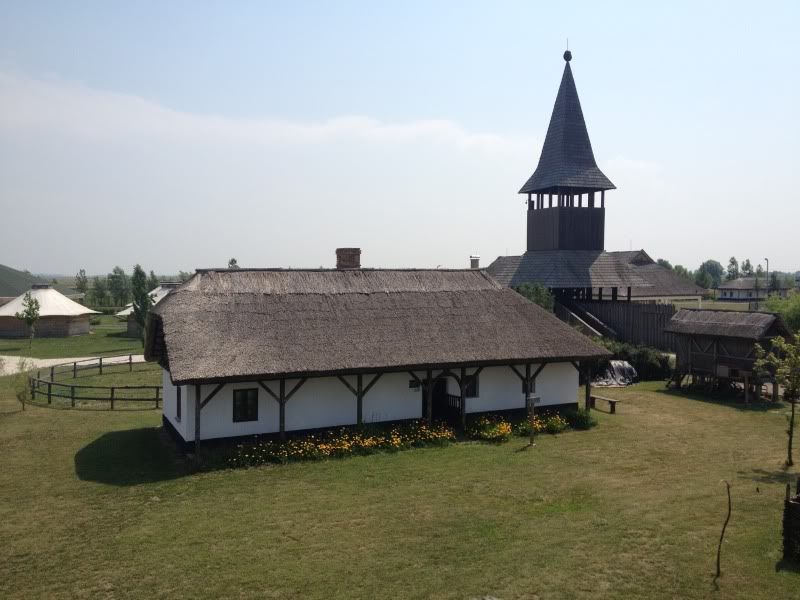 While we were in Debrecen we stopped at a little historical village along the highway. Apparently when building the highway they found the ruins of this village and remade it. It was pretty cool even though it was extremely hot that day.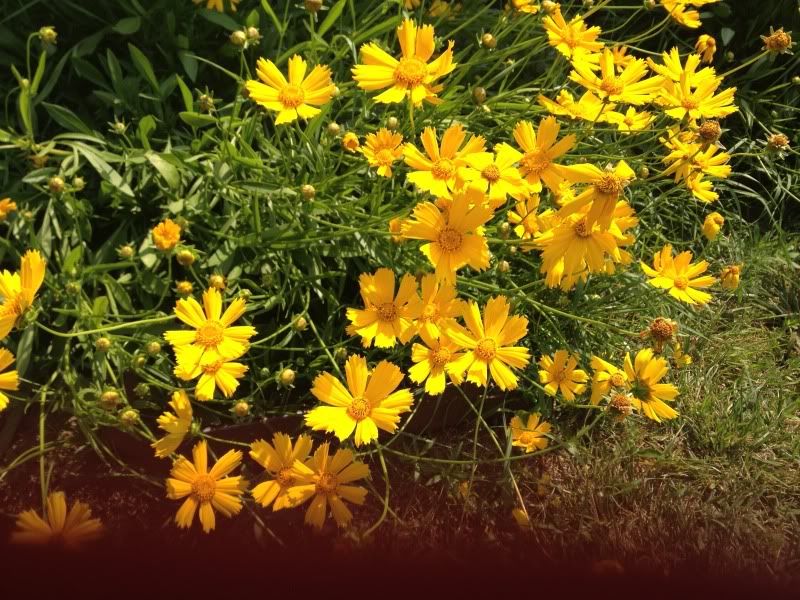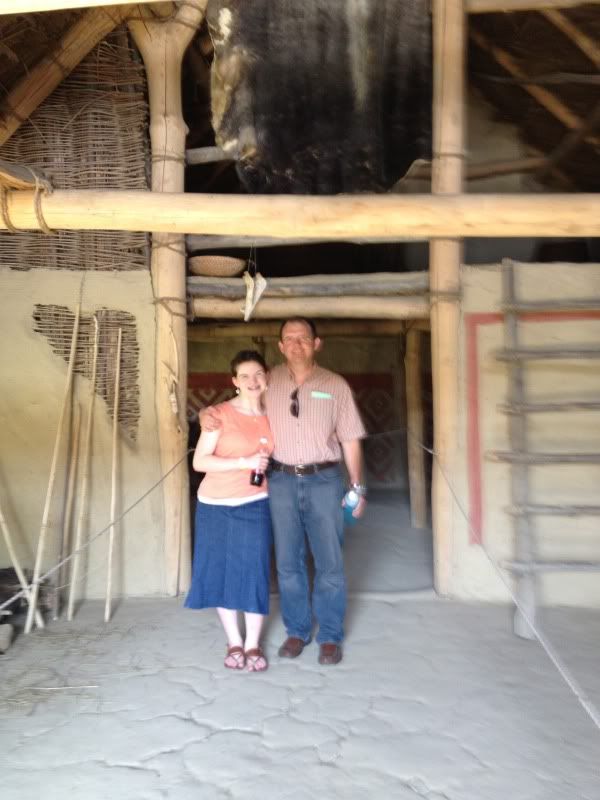 We had a good time and it was interesting to see how people loved back then.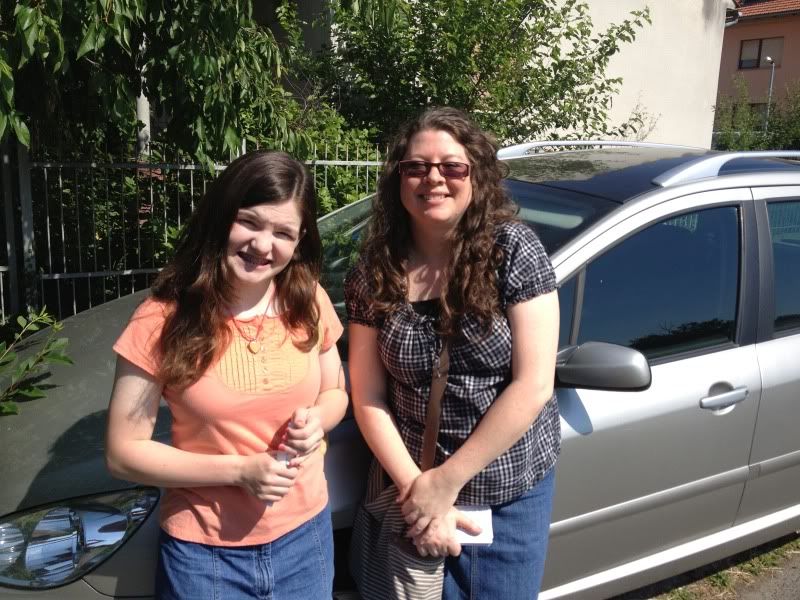 We've also been very busy ministry wise. We ladies are canvasing the whole town of Varadin one house at a time. We're currently doing the neighborhood of Texas, yes Texas and we're well on our way to giving a Gospel tract or John and Romans to every house in Varazdin. Above is my partners missionary Melissa Houston and my Hannah girl.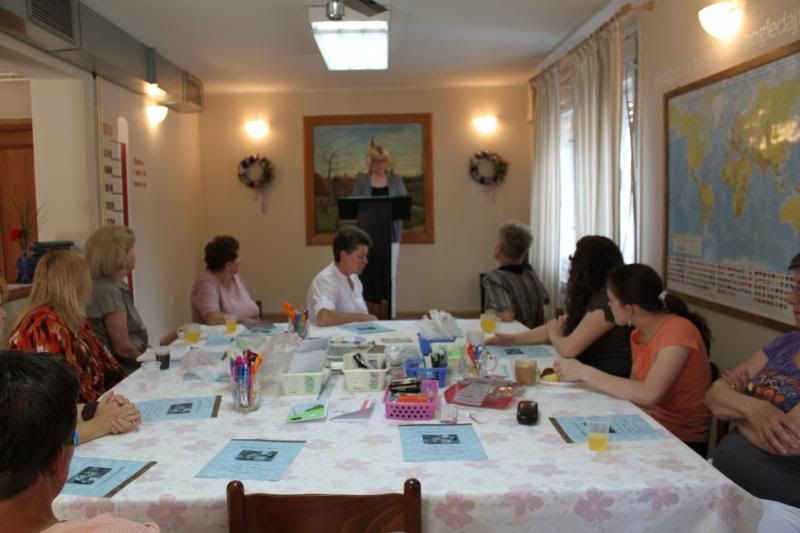 We also just had our first ladies meeting at the second church plant. We met to pray for our missionary we support and make cards to send to them. We have a good group of ladies who want to please the Lord and I'm excited to see what God's going to do here.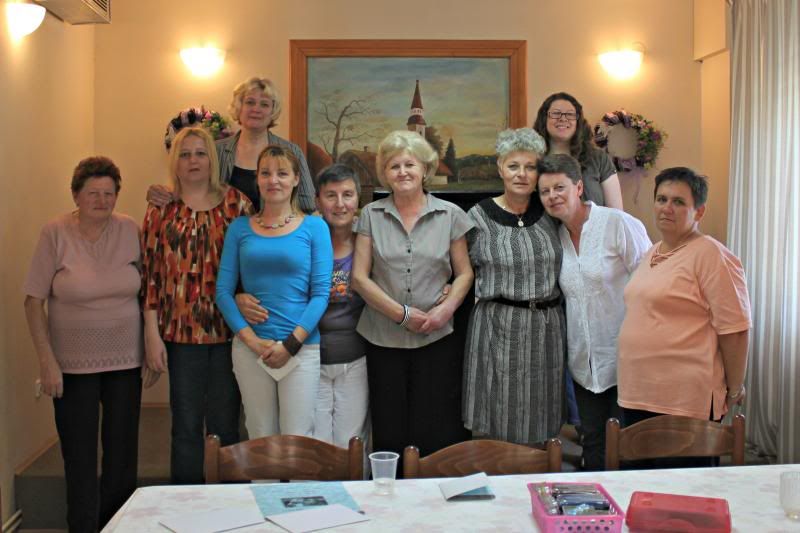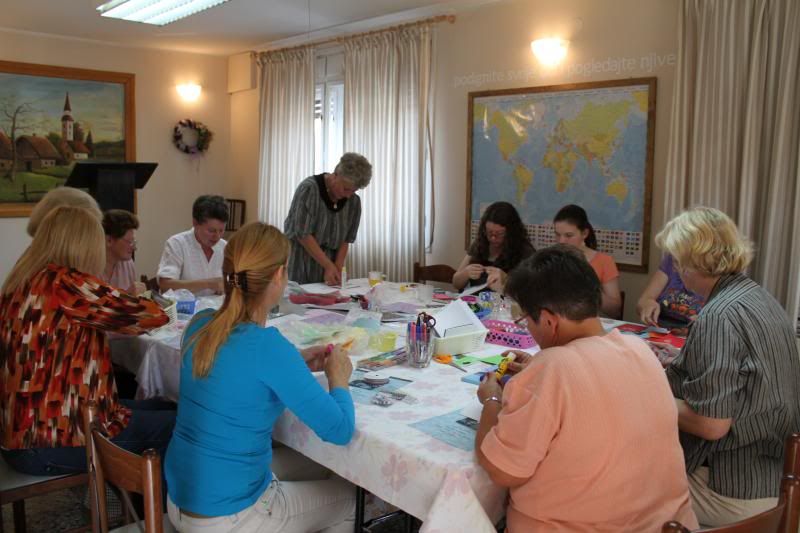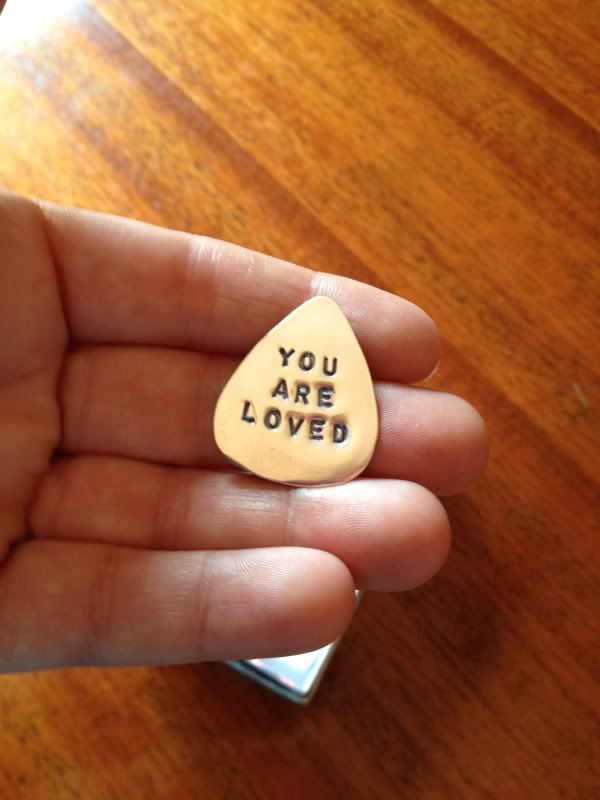 Also the end of June Johnny and I celebrated our 22nd wedding anniversary. I can't believe we've been married 22 years but it also seems like we've been together for ever. The truth is that I've been with Johnny longer than I've been without him. Can't imagine life without him.
Anyhoo, I made him this Sterling Silver guitar pick for our anniversary. He used it and believe it or not it sounds great.
We are enjoying a full ministry life but we love our family time. I can't believe that we're looking at the middle of July already and summer's gonna be over before we know it. We have several more projects in the future not to mention all the church stuff. I'm thankful that we have people to minister to and life here in Croatia is pretty good!