Every Thursday and Saturday morning we (ladies) are out tracting this one particular area ironically called, Texas and every time we're out we pass the flea market. If you've been reading my blog for any amount of time you know that I love flea markets and we have some good ones here in Croatia. I finally managed to talk my partners into stopping the other day and take a look-see. I loved it but my friends weren't so enthusiastic.
I left empty handed except for a few photos...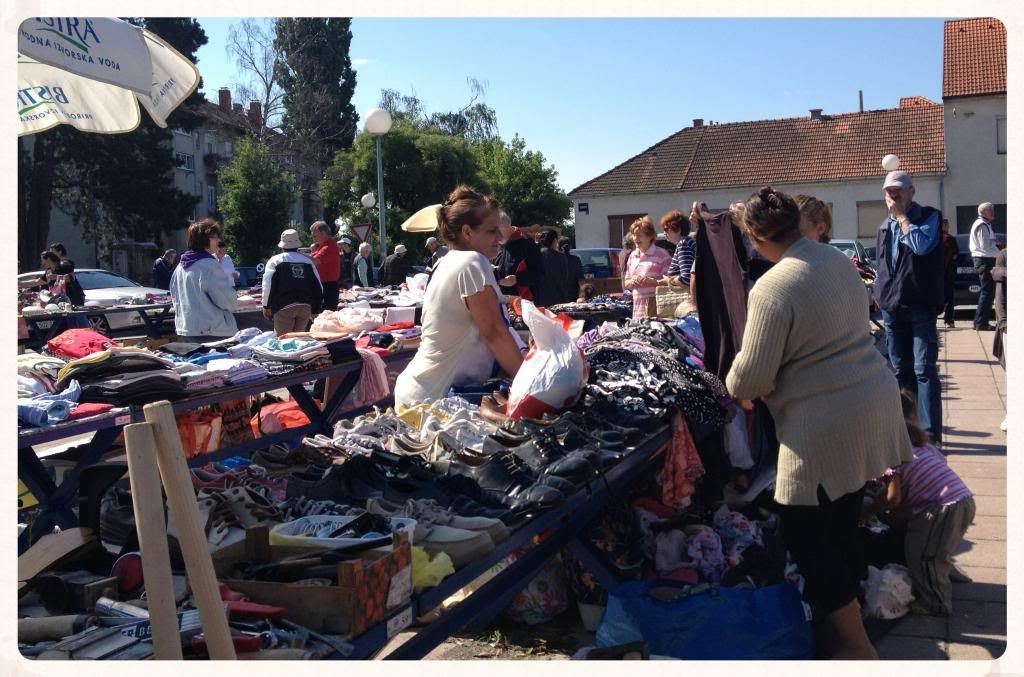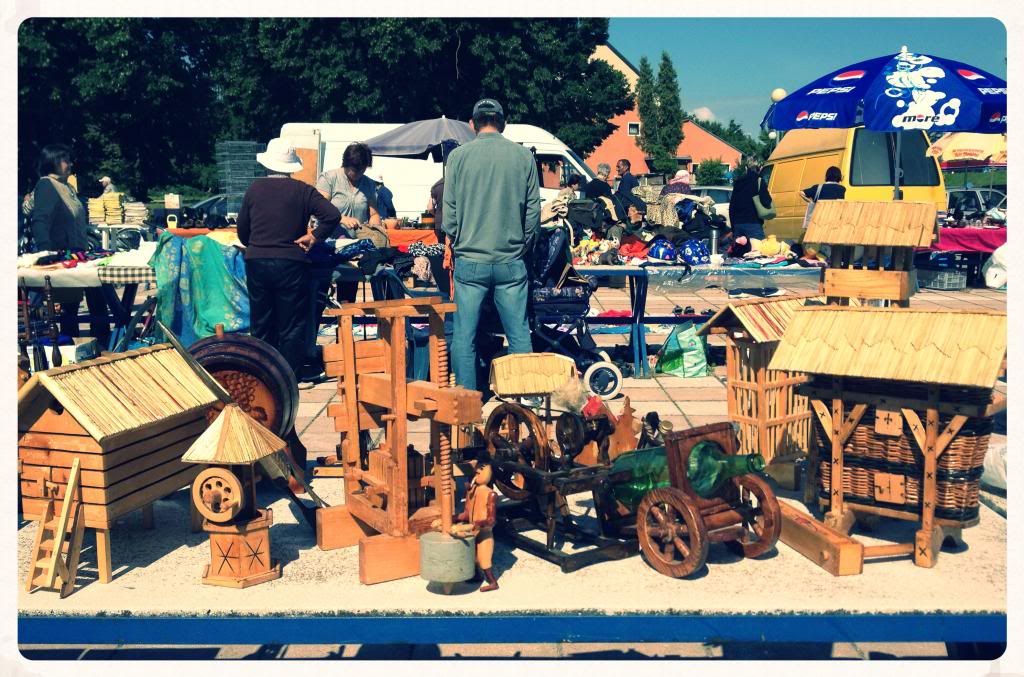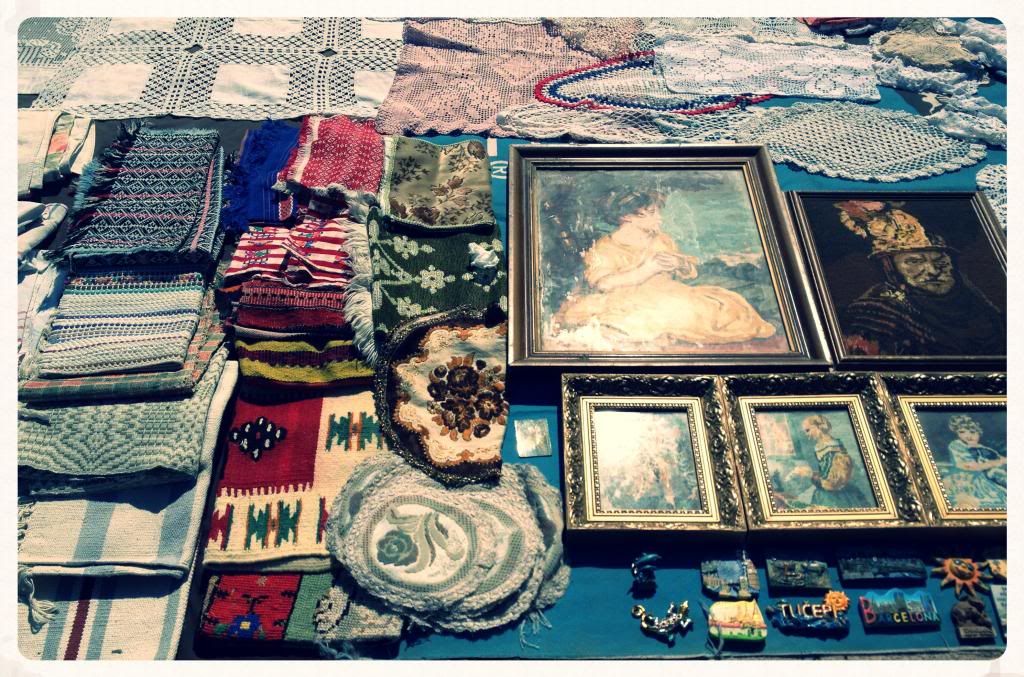 BTW, I love this sorta stuff! Any I almost bought the runner in the photo below, the one in middle right side of the photo, it's turquoise and red!!! but she wanted 80 Kuna (15 smackeroos) for it, what was she thinking? She must have loved it more than me.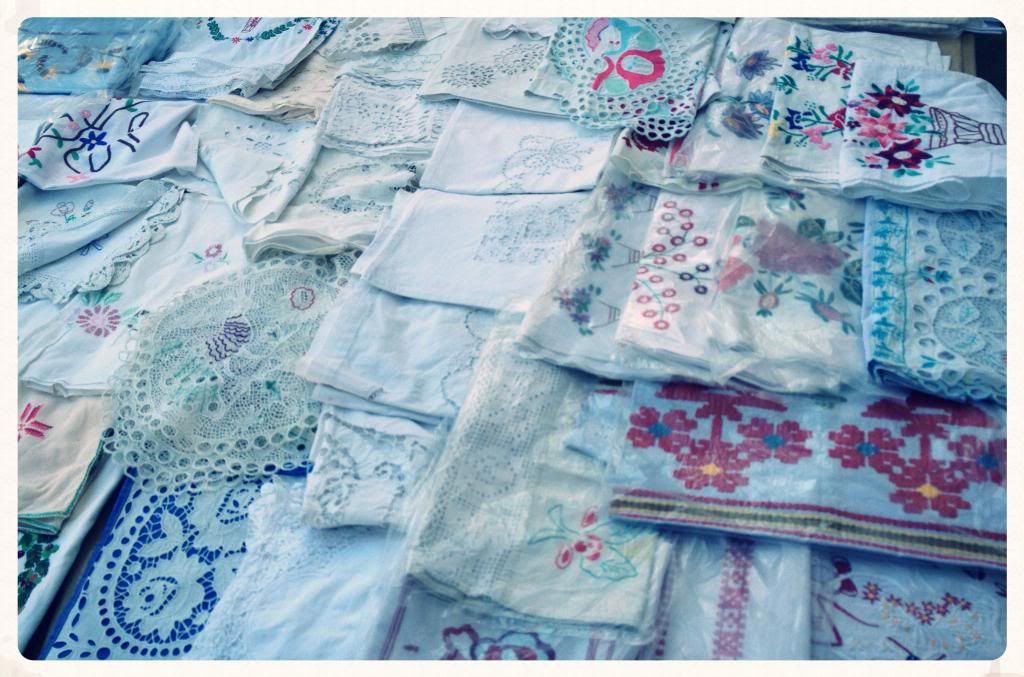 This is the little stall I found the runner in, I'm thinking about going back and haggling a little, of which I stink, btw.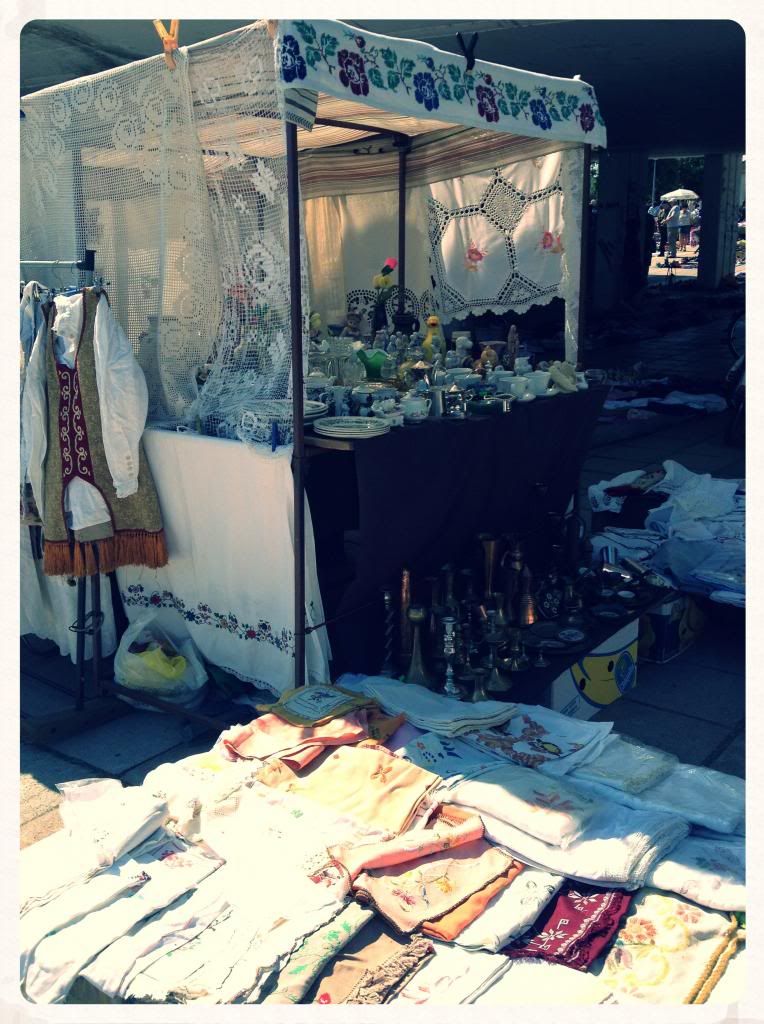 So I did leave empty handed but I'm thinking about a return trip soon to see if my runner is still there. Think I'll take a look on YouTube to see if there are any how-to videos for haggling. :0)