So you know we're in the States until the 4th of June and we're on the road visiting churches. While in Amarillo visiting churches we decided to check out all the quirky stuff in Amarillo and honestly Amarillo is quite quirky. I super-loved it!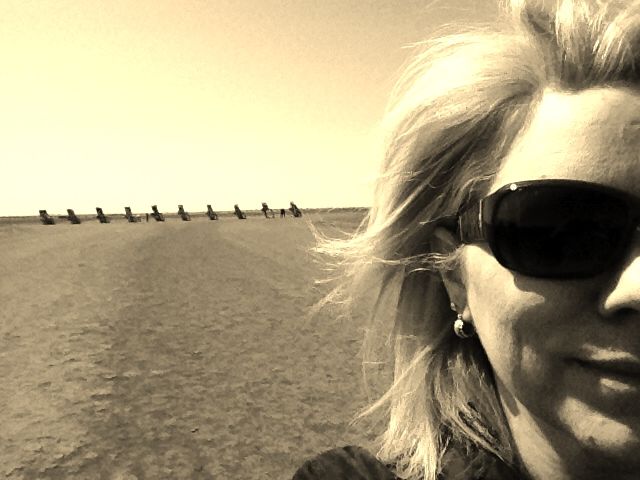 We went to the Cadillac Ranch just West of Amarillo on I-40. I've seen this image all over but I had no idea that it was in Texas. Just another awesome thing about Texas.
Then we headed out to check out the huge Helium sculpture at the Don Harrington Discovery Center north of I-40.
The sculpture celebrates the fact that there is so much Helium in the Panhandle.
Then we headed to Palo Duro Canyon to do some hiking. We took the Lighthouse trail for a six mile hike to the Lighthouse, seen below. The hike was wonderful and pretty kid friendly except for maybe the last 1/2 mile and then it could still be done with older kids.
The views were amazing not to mention the colors.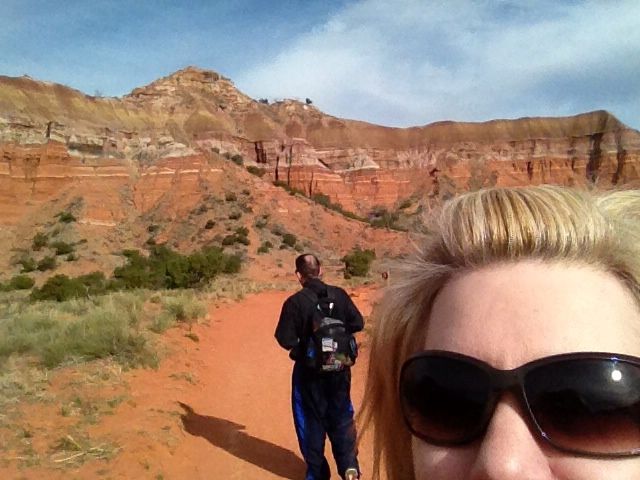 It's amazing that the world gives evolution the credit for this place when it's so easy to see God's fingerprint all over it.
We then went to see the big muffler man also on I-40. He's not actually made of mufflers but for some reason that's what he's called.
Btw, that's me down there in front of him. ;0)
Okay and then the strangest thing was the big legs stuck out in a cow pasture. I'm confused as to wether it's a real live awesome thing from the early 1800s or a silly hoax. The story seems a little iffy and I'm wondering how someone poured that base back in 1816. The plaque is below, you be the judge.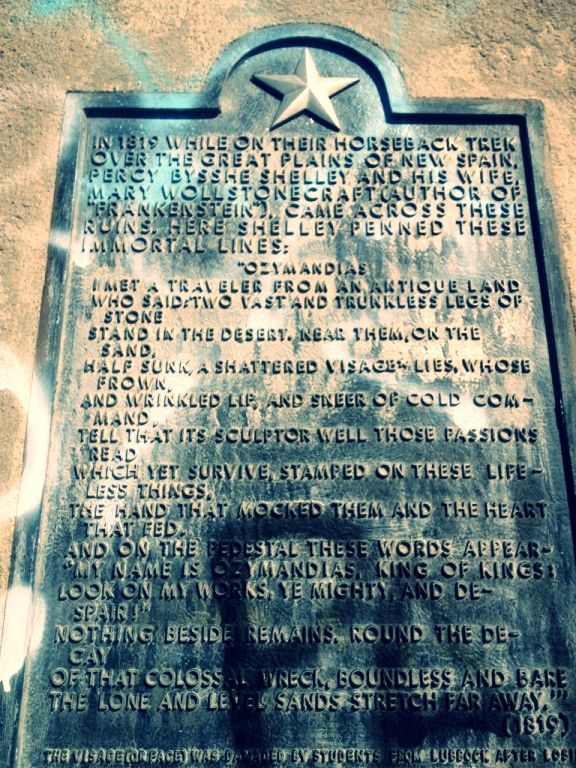 Also there's a mile of the historic Route 66 between Western and Georgia. There are little shops and stuff along the way. I will say the neighborhood wasn't great.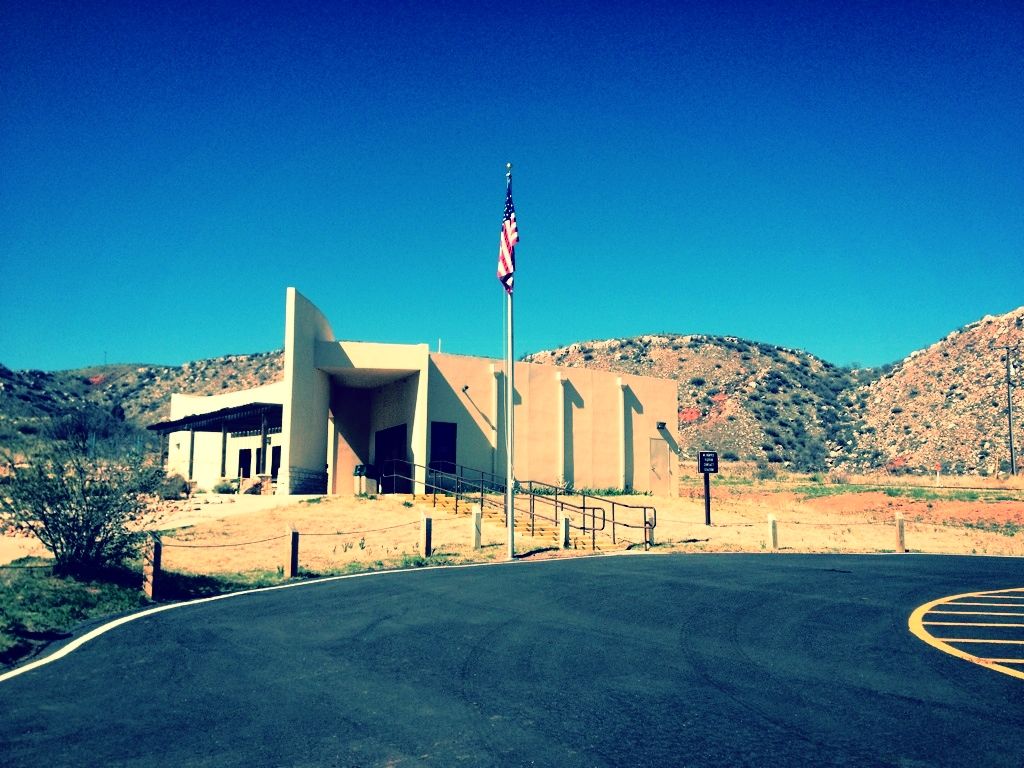 We also went by to see the only national monument in Texas at the Alibates Flint Quarry just south if Fritch, Texas. There's a cool movie that tells about the Indians of the region and then there's a hike up to the quarry.
So I think we've seen most of the fun things in the area. Oh yea and we made it to the zoo today that was free when we arrived at 1:30. I will say while it was free and that's cool it was worth about that. It was very small and we saw everything in 15 minutes. There was a cool long horn but she he be in a zoo in Texas, nah,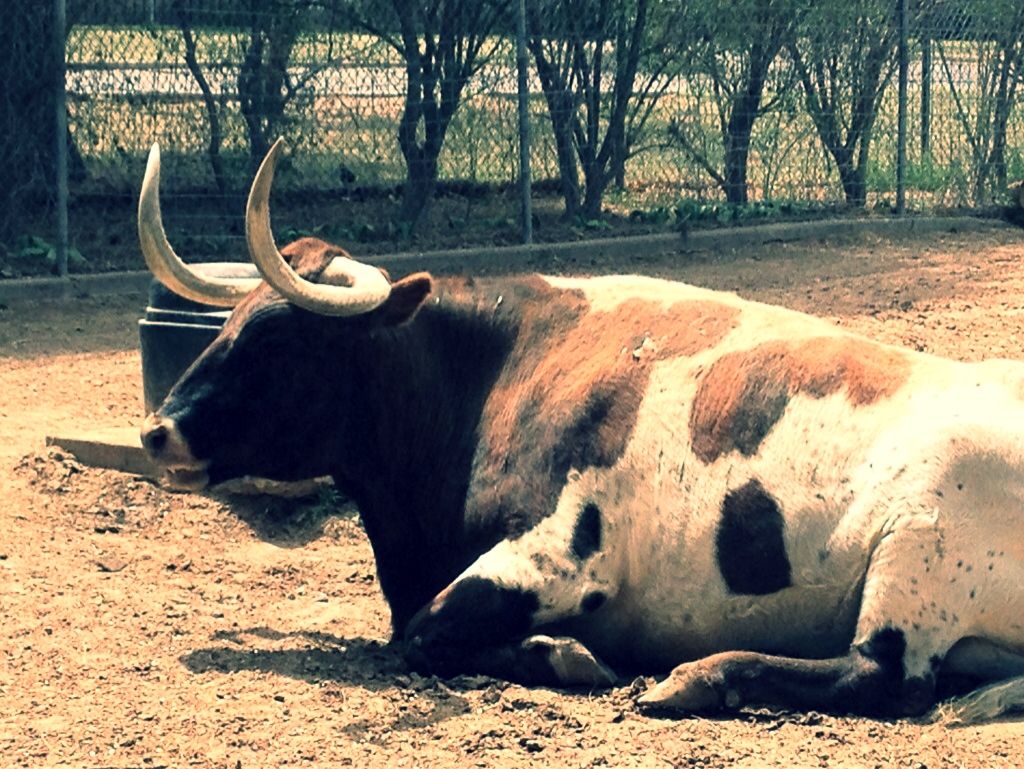 Oh yea and one more cool thing in Canyon, Texas; we say this 10 Commandments mural painted on a wall on Main St. just across from the courthouse. Canyon is super-cool!
Okay so this is my run down from Amarillo. We had a great time with all our supporting churches and a wonderful time just being alone.
BTW, did I tell you how cool it is to be a missionary? Super-cool!