That's how many inches my little sewing machine sewed.
(is sewed past tense for sew??)
I made sheers for the living room and kitchen, the same room and it took forever. Actually I have decided it takes way too long to make something like curtains and next time I'll buy them. This week I'm going to head to the local fabric shop and see what I can find for accent fabric. I'm going to make side panels to go on each window.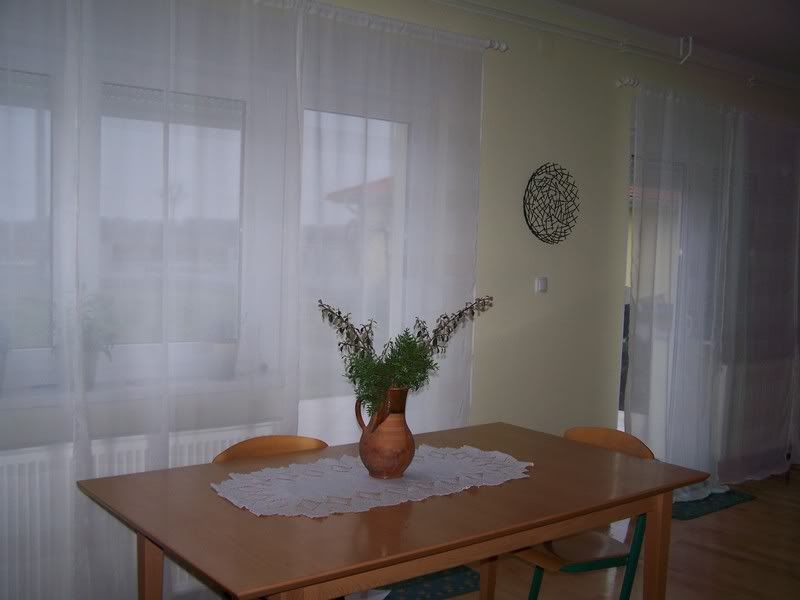 I haven't really had motivation lately to finish decorating. I have a photo project I'm going to do. I took all my old colorful frames and sprayed them black and I'm going to make a collection of family pictures on one wall. You wouldn't believe how expensive frames are here, even little 5x5 plastic frames are $8. Is that theft? I think so.
Also I ordered 3 Clover bias tape makers and my friend is mailing them to me. They should be here in 3 weeks so I'm waiting for those to make my
green apron
.
Oh yea Have you played Twister lately? Tonight we played as a family and we had so much fun. It was a blast and hmmm, I won twice!! I was pretty excited about beating my skinny young-uns.
You know, it's important to play with our kids. When we play we build relationships and friendships. It's a great thing to have kids who actually like their parents, it makes family life that much sweeter. :0)