Do you have any idea how long it's been since I last posted on my blog? It has been so long that I actually had to go back and look at my last post. It's been 5 full months since I even visited my blog much last posted. I'm sure many of you thought I abandoned my beloved Home Away From Home but I didn't. Okay, so maybe it could be considered short-term abandonment but I'm back!!! I've come back to stake my claim to what is rightly mine and begin a new relationship with my blog and earn back some of the lost months.
I figured I'd begin by updating you on our last two months. The first part of summer we had a family emergency come up in the states that started a short three month furlough. We didn't want to go but we knew it was God's will and so we went.
Since we are now in a new phase of missionary life with two of our three kids living in the states and our daughter getting ready to go next May we don't take long furloughs anymore. Our plan is to take a month long furlough every couple of years. Our daughter will graduate in May and start Bible College in September and then after that we won't have to return to the states until our middle son graduates college in 2016.
Anyhow we headed to the States and began to take care of some urgent family business. There were quite a few perks to our trip. First of all we got to see our boys. We miss them so much and cherish all the moments we get to spend with them. Our oldest son lives near our home church and our second son Josh is away, about 4 hours from his brother, at Bible college.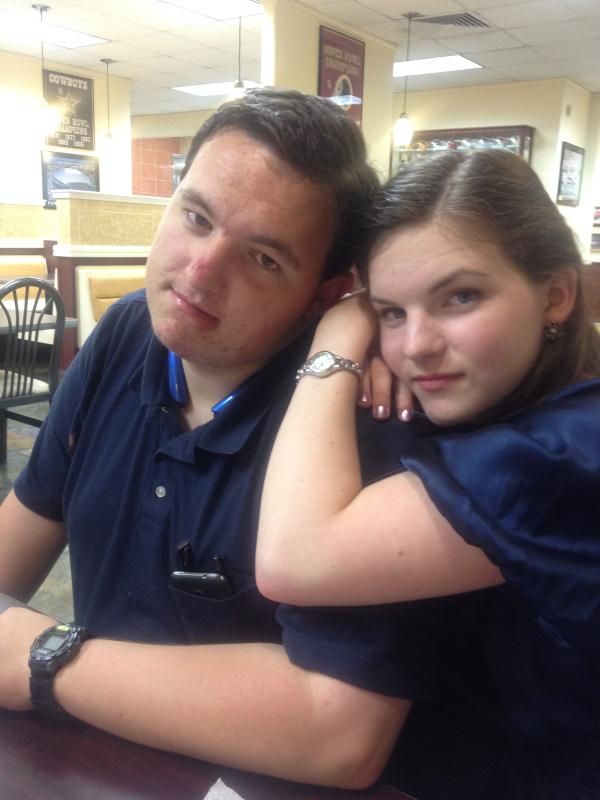 Hannah has really missed her brother while he's been away this last year and she was overjoyed to get to spend time with him.
We also loved that we just happened to be in the States when Josh turned 19. It was very special to get to spend his birthday with him. We also got to attend services at his church, Longview Baptist Temple.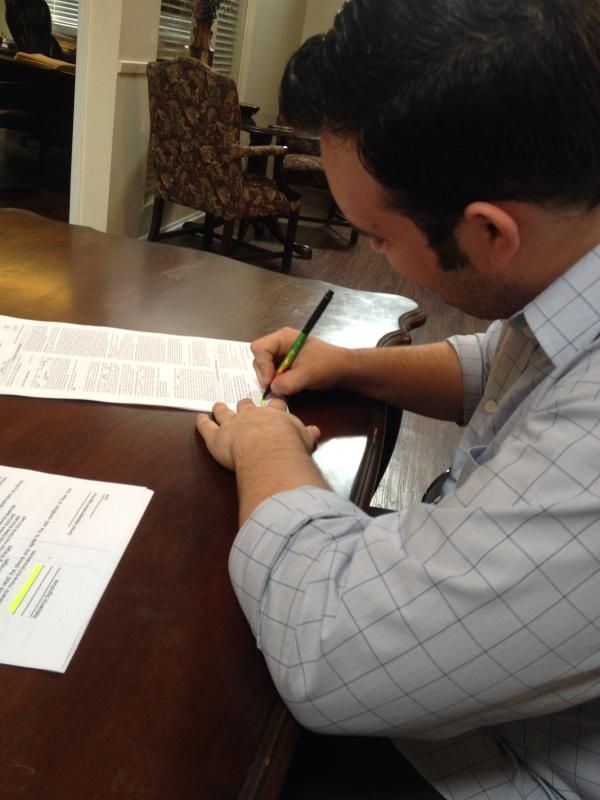 Another blessing during our trip was getting to be with our oldest son as he signed the lease on his first apartment. I know it seems small but it's a big deal! I can't believe he was 7 when we arrived on the field.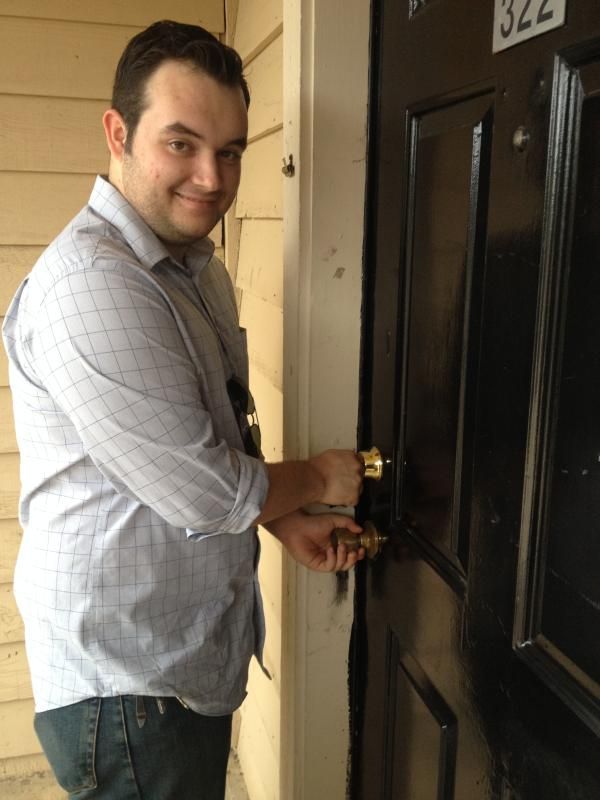 It was awesome to have our sons with us in two meetings. They traveled so long with us and it was pretty cool to have them sit in to hear their dad preach.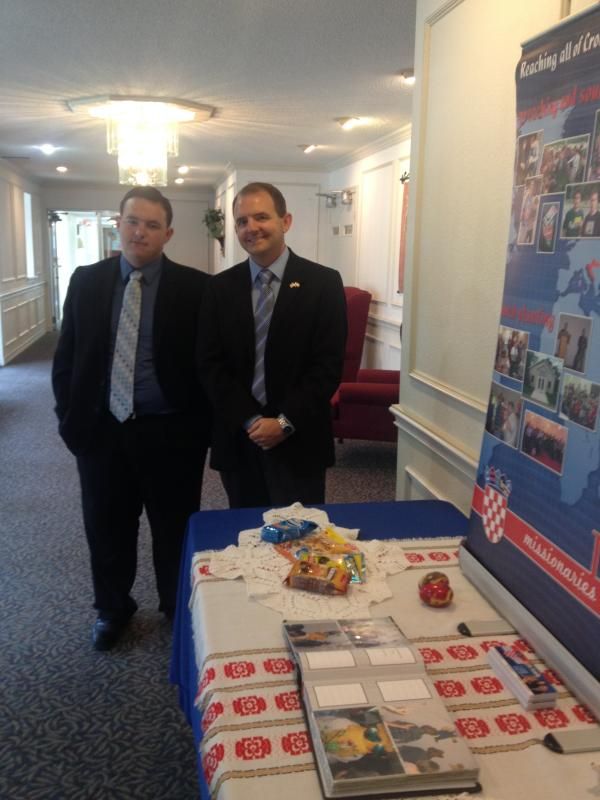 Joshua got to visit Lakeland Baptist in Ft. Worth with us and Cody came to hear his dad preach at Countryside Baptist in Mansfield.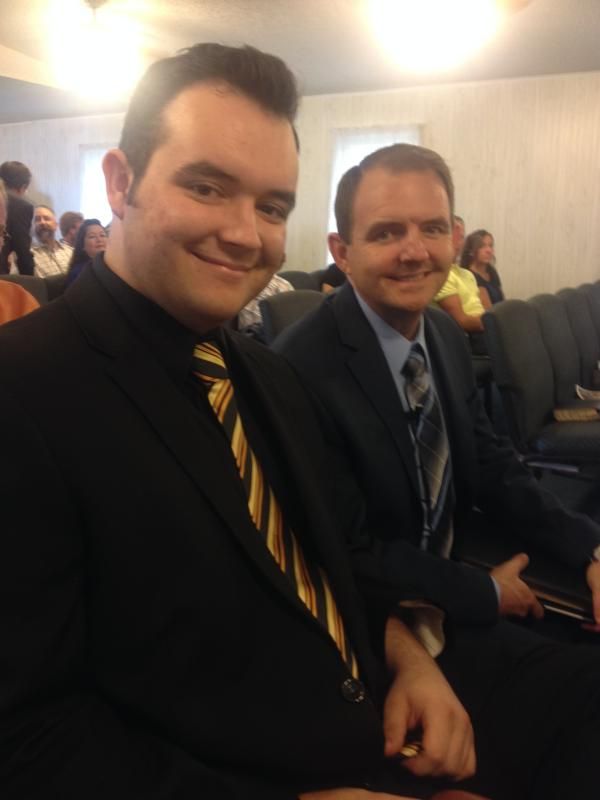 We also had some fun too. We went to see a preseason Cowboy game for the first time. It was a nice experience and we loved getting to spend the family time but we realize that big stadium games aren't for us.
One special blessing for me was getting to see my best friend, Amanda Rasbeary, pastor's wife in Texas get to speak at the Sweet Dreams Ladies meeting she organizes annually. I am amazed how God is using her in Texas and how He has grown her into a lovely and talented lady.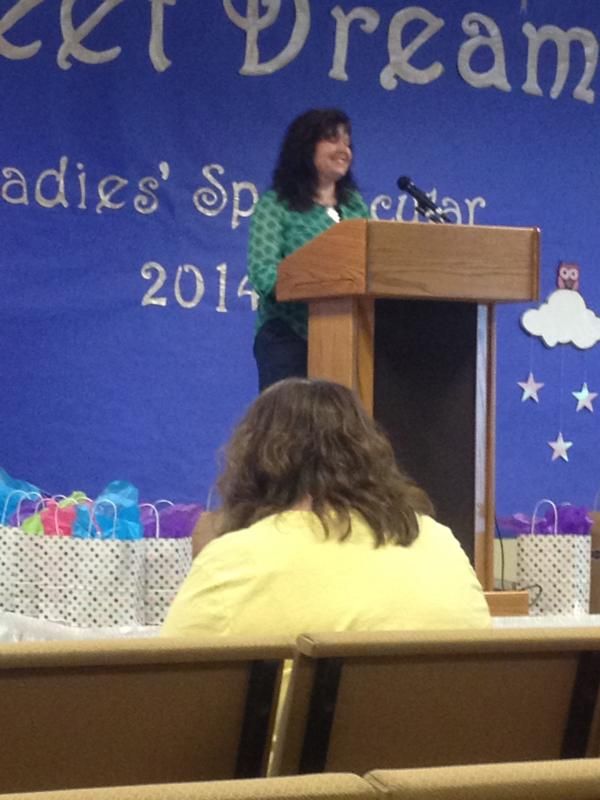 The last big deal we had before coming home was taking Hannah to open her very first bank account. I know that a lot of kids do this before 17 but we're a little constrained since we don't live Stateside.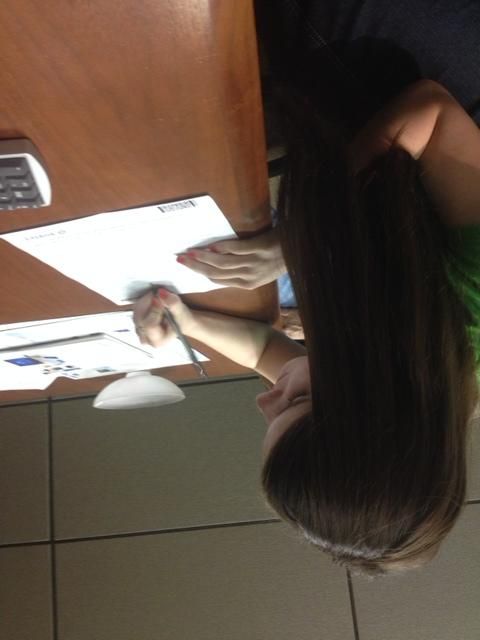 She wasn't too wild about me taking her photo as she signed the papers but I loved it. I have that photo forever and the memory also.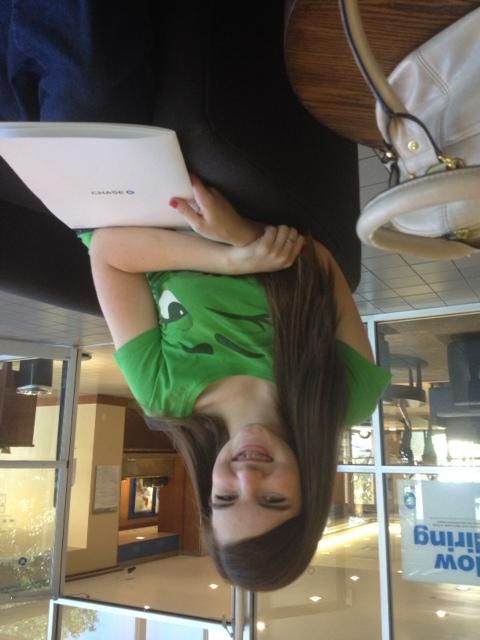 Our youngest is turning into a lovely young lady who loves the Lord and others.
Our short little trip was quite an adventure since we decided to buy a trailer and live in it for two months. It was like brand new and was fully contained. It served it's purpose well and is a memory added to our life as missionaries. It's a memory cause we sold it! We decided that camper life isn't for us and it was better to sell it and get rid of the debt.
Anyhow, we're home and I'm looking forward to starting my blog back. I honestly love my blog and enjoy blogging. I take time every once in a while to go back to the beginning and look through all the old posts and I'm amazed at our life and how our children have grown. So, I'm back! I sure hope I still have a few readers out there. I'm so sorry for abandoning my blog and you guys and I hope you can forgive me and we can pick up where we left off.